What is Web Hosting?
Web hosting is a service that allows organizations and individuals to post a website or web page onto the Internet. A web host, service provider, is a business that provides the technologies and services needed for the website or webpage to be viewed in the Internet. Websites are hosted, or stored, on special computers called servers.
When Internet users want to view your website, all they need to do is type your website address or domain into their browser. Their computer will then connect to your server and your webpages will be delivered to them through the browser.
What kind of hosting do I need?
This depends largely on what type of website you have, how big it is, what your needs are, and more. If you're using a web platform like Shopify or Squarespace, then your website is automatically hosted with that company.
On the other hand, sites built on WordPress or Magento are self-hosted, meaning you need to find server space to put them on. Think of it as renting a piece of property on the internet.
The prices and capabilities of servers and host providers can vary dramatically. As we mentioned before, it depends on what you need. It's worth noting you may see webhosting packages that are really cheap, but you should know these are generally very limited.
For example, cheaper hosting packages often limit the number of people who can view your website. So let's say your limit is 25 devices that can simultaneously be viewing your website. If a 26th person comes along and tries to go to it, the site won't load for them. If a lot of people try to go to your website all at once, the site as a whole could crash.
In other words, when it comes to hosting, you often get what you pay for.
Types of Web Hosting..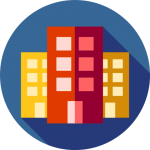 Shared Hosting
Think of this as an apartment complex. It's one big building (a server) where hundreds of residents (websites) live. You have all the resources you need, but you pay less since you're sharing them with multiple residents. Staring @ Rs.79/month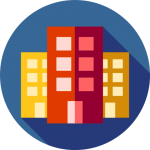 Reseller Hosting
Reseller hosting is like you have purchase a floor in an complex. Now you can use your allocated/purchased space to others as your property. You can share the space with as many people as you can with that space only. It's like property dealer.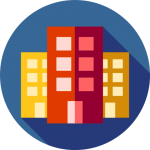 Cloud / VPS Hosting
If shared web hosting is like an apartment complex, VPS is more like a townhome. You'll enjoy upgraded resources AND you'll be sharing them with much fewer people. This gives you more power, flexibility and control, but it also costs a little more.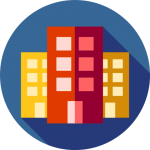 Dedicated Hosting
Dedicated hosting is like owing a big house on a hill. You aren't bothered by anyone. The property is completely yours and you are free to hold parties as big as you like, assuming that you have the road and the road and the parking to handle it
Our Popular Web Hostings Plans
Hapih Host Guarantee
From professional business to enterprise, we've got you covered!


Money Back Guarantee
14 Days Money-back Guarantee on Shared, Reseller, Unlimited, & WordPress Hosting Plans. If any issues from our side and we are not able to resolve it.


Fastest SSD Servers
We provide SSD Storage, for Better performance, speed of Server and customer website. So your visitors gets the best experience on your websites.


Uptime
The availability of your website is our top priority. We stand by that fact with our uptime guarantee!


24/7 Live Support
Our support staff is available 24/7/365 to assist you via Telephone, LiveChat, or Email with any hosting-related issues.
Frequently Asked Questions