Plesk Obsidian Demo

Plesk Panel Supports Servers by Leading Hyperscalers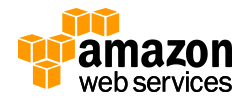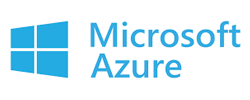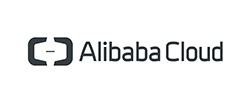 Plesk Panel Pricing
Plesk Web Admin Edition
VPS - 2022
Best for: Administrators, who take care of website and server administration
10 domains
WordPress Toolkit SE
Developer Pack
Subscription Management
Account Management
Reseller Management
Plesk Web Pro Edition
VPS - 2022
Best for: Web developers, Designers and Digital Agencies
30 domains
WordPress Toolkit SE
Developer Pack
Subscription Management
Account Management
Reseller Management
Plesk Web Host Edition
VPS - 2022
Best for: Service Providers who are into web hosting and reselling business
UNLIMITED domains
WordPress Toolkit SE
Developer Pack
Subscription Management
Account Management
Reseller Management
Plesk Web Admin Edition
Dedicated Server - 2022
Best for: Administrators, who take care of website and server administration
10 domains
WordPress Toolkit SE
Developer Pack
Subscription Management
Account Management
Reseller Management
Plesk Web Pro Edition
Dedicated Server - 2022
Best for: Web developers, Designers and Digital Agencies
30 domains
WordPress Toolkit SE
Developer Pack
Subscription Management
Account Management
Reseller Management
Plesk Web Host Edition
Dedicated Server - 2022
Best for: Service Providers who are into web hosting and reselling business
UNLIMITED domains
WordPress Toolkit SE
Developer Pack
Subscription Management
Account Management
Reseller Management
Premium Plesk Extensions
Plesk Extensions for increasing functionality and improving productivity.
Why buy cheap Plesk license from Hapih Host?

Best Plesk Pricing
HAPIH HOST provides Plesk and its extensions at the most economical pricing.

Optimize operational costs
Single dashboard to manage everything from, you can further optimize operational costs.

Increase revenue and profits
You get Plesk at the best price, increasing your revenue and profits further.

Quick Delivery
With our automation tool, you get Plesk services delivered in an efficient and quick manner.

Trust and Reliability
HAPIH HOST is an authorized Plesk distributor. You can order Bulk Plesk Licenses too.

Plesk Support
Get assured assistance on Plesk from our support Team.
Plesk Obsidian Panel for Your Website Server
Plesk Obsidian is an add-on service available with Dedicated Server, Cloud VPS, Reseller and Shared hosting both on Linux and Windows operating systems as well as for WordPress hosting.
Frequently Asked Questions