What is WordPress Hosting?
WordPress Hosting – WordPress is a content management system: an application that simplifies the process of managing, styling, and publishing content on the web. WordPress isn't a monolithic application; it's made of many different interacting parts. WordPress itself is written in a programming language called PHP. PHP scripts, combined with the traditional languages of the web platform — HTML, JavaScript, and CSS — are combined to create the application that we know as WordPress.
Any server with the components we've discussed here is capable of supporting a WordPress site. But, as you might imagine with such a complex system, there are many ways to configure a server and the software it runs. A non-specialized web host will optimize their servers for the general case (or not at all). A WordPress host optimizes specifically for WordPress. When we build our networks and servers, and configure the software stack, every decision we make is designed to create an environment suitable for hosting a WordPress site – WordPress hosting.
Our Popular WordPress Hostings Plans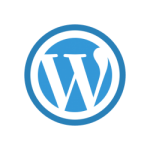 WordPress Hosting - 2GB RAM
WordPress Optimised Hosting plans with 2GB RAM, For much better performance and speed of your websites. Boost up your website with our WordPress Hosting Plans
Hapih Host Guarantee
From professional business to enterprise, we've got you covered!


Money Back Guarantee
14 Days Money-back Guarantee on Shared, Reseller, Unlimited, & WordPress Hosting Plans. If any issues from our side and we are not able to resolve it.


Fastest SSD Servers
We provide SSD Storage, for Better performance, speed of Server and customer website. So your visitors gets the best experience on your websites.


Uptime
The availability of your website is our top priority. We stand by that fact with our uptime guarantee!


24/7 Live Support
Our support staff is available 24/7/365 to assist you via Telephone, LiveChat, or Email with any hosting-related issues.
Frequently Asked Questions