What is Windows Hosting?
Windows hosting is referred to websites that are hosted through the Windows operating system. Windows hosting is widely known for having powerful end-to-end management, scalability and reliability features, and moreover, it is popular for integrating businesses with the internet. Windows hosting is the service that you should go for if you have a plan of using specific Microsoft applications like Active Server Pages (ASP), and also have a plan of developing your website with Microsoft FrontPage. Related to the database, MS SQL is very much comfortable with any hosting environment. Windows Shared Hosting is perfect for personal websites, small and mid-sized businesses that do not require all the resources of a server. Hapih Host's Windows Shared Hosting comes with UNLIMITED Email Accounts, SUB Domains, FTP Accounts, BandWidth, Databases with the cheapest prices in India.
Windows Hosting, sometimes called as Windows Server Hosting is simply a Web Server that runs Windows OS that is shared by multiple websites with multiple owners, making it affordable for anyone to start hosting their sites. Windows web hosting is ideal for hosting website which uses Microsoft technologies like asp, asp.net frmework 4.5, ms access & MS SQL 2005 / 2008 / 2012 /2014 database, front page hosting etc.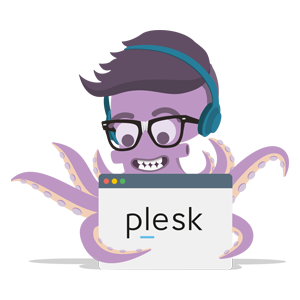 Powered By Plesk
Everything you'll need to effortlessly build your projects, secure against vulnerabilities, and automate your day-to-day tasks - on one simple dashboard.
Hapih Host Guarantee
From professional business to enterprise, we've got you covered!


Money Back Guarantee
14 Days Money-back Guarantee on Shared, Reseller, Unlimited, & WordPress Hosting Plans. If any issues from our side and we are not able to resolve it.


Fastest SSD Servers
We provide SSD Storage, for Better performance, speed of Server and customer website. So your visitors gets the best experience on your websites.


Uptime
The availability of your website is our top priority. We stand by that fact with our uptime guarantee!


24/7 Live Support
Our support staff is available 24/7/365 to assist you via Telephone, LiveChat, or Email with any hosting-related issues.
Frequently Asked Questions