What is Ecommerce Hosting?
Ecommerce hosting differs from standard Web hosting in that a number of features and functionalities are required to manage and run a commercial website. This includes SSL, database support, shopping cart software, payment processing services, and additional eCommerce software and security initiatives. Ecommerce hosting is designed to basically provide entrepreneurs and businesses with all the tools and services required for them to set-up, manage, and conduct an eCommerce business.
In short, ecommerce hosting is simply a type of hosting set in place specifically for those selling goods online. Also written as e-commerce or eCommerce, this type of hosting requires a range of specific features and functions, many of which are required for businesses, as they'll be processing personal information from customers. Within these requirements for such commercial sites, there are SSL certificates, payment processing, software for shopping carts, and more.
Powered By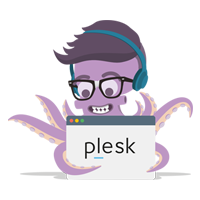 Powered By Plesk
Everything you'll need to effortlessly build your projects, secure against vulnerabilities, and automate your day-to-day tasks - on one simple dashboard.
Managed Ecommerce Hosting Plans
From professional business to enterprise, we've got you covered!
EC MN 1
EC MN 2
EC MN 3
EC MN 4
Hosting Features

₹1,415

/Mo

₹2,500

/Mo

₹3,900

/Mo

₹5,580

/Mo
Features Overview
HOST DOMAINS
1
1
2
4
SSD
30 GB
60 GB
90 GB
120 GB
RAM
4 GB
8 GB
12 GB
16 GB
vCPUs
4 vCPU
8 vCPU
8 vCPU
8 vCPU
EMAIL A/C
UNLIMITED
UNLIMITED
UNLIMITED
UNLIMITED
BANDWIDTH
UNLIMITED
UNLIMITED
UNLIMITED
UNLIMITED
World-Class Technology
LITESPEED
BITNINJA
SEO TOOLKIT
GITHUB
MAGENTO/WORDPRESS TOOLKIT
SSD TURBO BOOST
WEBSITE STAGING
ACRONIS BACKUP
MANAGED UPDATES & PATCHING
LITESPEED CACHE
ANTI-VIRUS
SPAM PROTECTION
DDOS PROTECTION
BRUTE FORCE PROTECTION
CLOUD LINUX
SMART/AUTOMATIC UPDATES
SSH
JAILED SSH
JAILED SSH
JAILED SSH
JAILED SSH
SSL CERTIFICATE
CONTROL PANEL
PLESK OYNX
PLESK OYNX

PLESK OYNX

PLESK OYNX
SUBDOMAIN
UNLIMITED
UNLIMITED
UNLIMITED
UNLIMITED
FTP ACCOUNT
UNLIMITED
UNLIMITED
UNLIMITED
UNLIMITED
UPTIME
99.90%
99.90%
99.90%

99.90%

PHP 7.2, 7.1, 7.0, 5.4-5.6
CUSTOM PHP.ini
WEBMAIL
DATABASE
UNLIMITED
UNLIMITED
UNLIMITED
UNLIMITED
SOFTACULOUS
SITEPAD
FILE MANAGER
MAIL FORWARDERS
AUTORESPONDERS
SPAM FILTERS
CRON JOB
ADDON DOMAIN
PHPMYADMIN
CGI SCRIPTING
MYSQL
APACHE HANDLER

₹1,415

/Mo

₹2,500

/Mo

₹3,900

/Mo

₹5,580

/Mo
Hapih Host Guarantee
From professional business to enterprise, we've got you covered!


Money Back Guarantee
14 Days Money-back Guarantee on Shared, Reseller, Unlimited, & WordPress Hosting Plans. If any issues from our side and we are not able to resolve it.


Fastest SSD Servers
We provide SSD Storage, for Better performance, speed of Server and customer website. So your visitors gets the best experience on your websites.


Uptime
The availability of your website is our top priority. We stand by that fact with our uptime guarantee!


24/7 Live Support
Our support staff is available 24/7/365 to assist you via Telephone, LiveChat, or Email with any hosting-related issues.