Wordpress Hosting
WordPress is the world's most popular website building tool. It gives you access to thousands of free themes and plugins that help simplify the design process and allow you to add powerful features with just a few clicks. WordPress is a popular open source content management software (CMS), written in PHP. Our optimized WordPress Hosting is specifically designed to boost your website performance with enhanced security, scalable technology, and automated updates.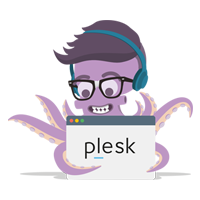 Powered By Plesk
Everything you'll need to effortlessly build your projects, secure against vulnerabilities, and automate your day-to-day tasks - on one simple dashboard.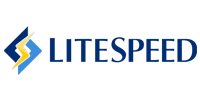 Powered By LiteSpeed
LiteSpeed provides one-stop web-acceleration solutions that embrace and advance cutting-edge technologies. Web server, load balancer, cache solutions.
Wordpress Hosting
From professional business to enterprise, we've got you covered!
**Our Web Hosting plans are designed to host most personal, small business and organization websites. We don't limit the amount of storage and bandwidth your site can use as long as it complies with our Hosting Agreement. Should your website bandwidth or storage usage present a risk to the stability, performance or uptime of our servers, we will notify you via email and you may be required to upgrade to a Virtual Private Server or Dedicated (Private) Server, or we may restrict the resources your website is using. It's very rare that a website violates our Hosting Agreement and is typically only seen in sites that use hosting for file sharing or storage.
Hapih Host Guarantee
From professional business to enterprise, we've got you covered!


Money Back Guarantee
14 Days Money-back Guarantee on Shared, Reseller, Unlimited, & WordPress Hosting Plans. If any issues from our side and we are not able to resolve it.


Fastest SSD Servers
We provide SSD Storage, for Better performance, speed of Server and customer website. So your visitors gets the best experience on your websites.


Uptime
The availability of your website is our top priority. We stand by that fact with our uptime guarantee!


24/7 Live Support
Our support staff is available 24/7/365 to assist you via Telephone, LiveChat, or Email with any hosting-related issues.
Frequently Asked Questions
WordPress Hosting is the perfect solution for anyone who wants the host a WordPress website with our without technical knowledge.
WordPress will be automatically install to your hosting, you can just log in, and you're ready to build, edit and manage your site. You will be given a Plesk control for hosting/server adjustment for your own security or web hosting configuration.
You will get Plesk Panel with our Managed WordPress Hosting Packages.
Our Support team is always at hand to assist you. You can take a look at all our contact details.
Powered By