Your website is a direct point of contact with your customers and stores information related to your products and services. You must take necessary actions to protect it from any malicious attacks, unauthorized access and viruses. If security is compromised, it can cost you millions.
Imunify360 is an automated security solution powered by Plesk that will protect your web server against infections and maintain security kernel.
With Imunify360, you get:
All-in-one protection for sites on PHP-based platforms like WordPress, Joomla etc.
A robust security solution powered by Artificial Intelligence (AI).
Six-layers of defense against all major types of attacks for your server and all its sites.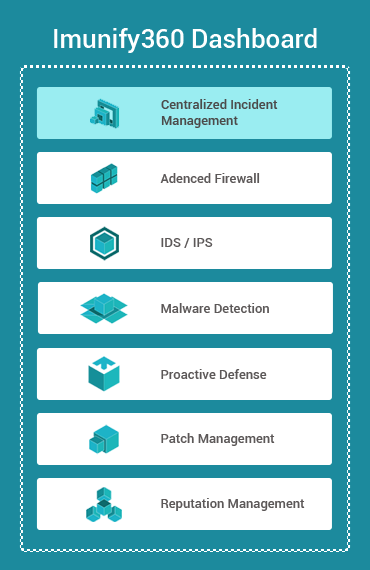 Proactive Defense
With pro-active analysis, it is able to stop all malware whether its known or unknown. It further blocks this malware to prevent them from appearing in the future.
PHP hardening
It patches all the PHP versions against known vulnerabilities, enabling you to run any version without having to update the program according to the newer version.
Early detection and analysis of vulnerabilities
Advanced firewall, captcha, IDS/IPS (Intrusion detection and prevention), malware scanner, antivirus help to detect vulnerabilities before they arise.
Web Application Firewall
An active Web Application Firewall protects your website against all incoming threats like DoS attacks, port scans and even distributed brute force attacks.
Rebootless Kernel Live-Patching
Offers enhanced security via automated rebootless kernel updates.
CloudLinux Backup for Imunify360
You also get 10GB of storage space for backups free of cost.