Hello Everyone, In the post, we will tell how you can buy hosting on Hapih Host. From our last post Step by Step BEGINNER'S GUIDE TO CHOOSING A PERFECT HOSTING PLAN PART – I You must have known what we must know before buying hosting. So Let's Begin..
Step: 1 Go to Hapih Host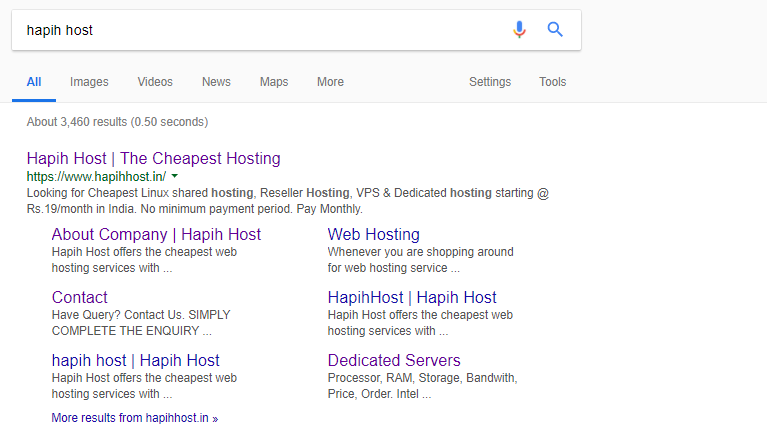 Step 2: Now you will on our Official Website.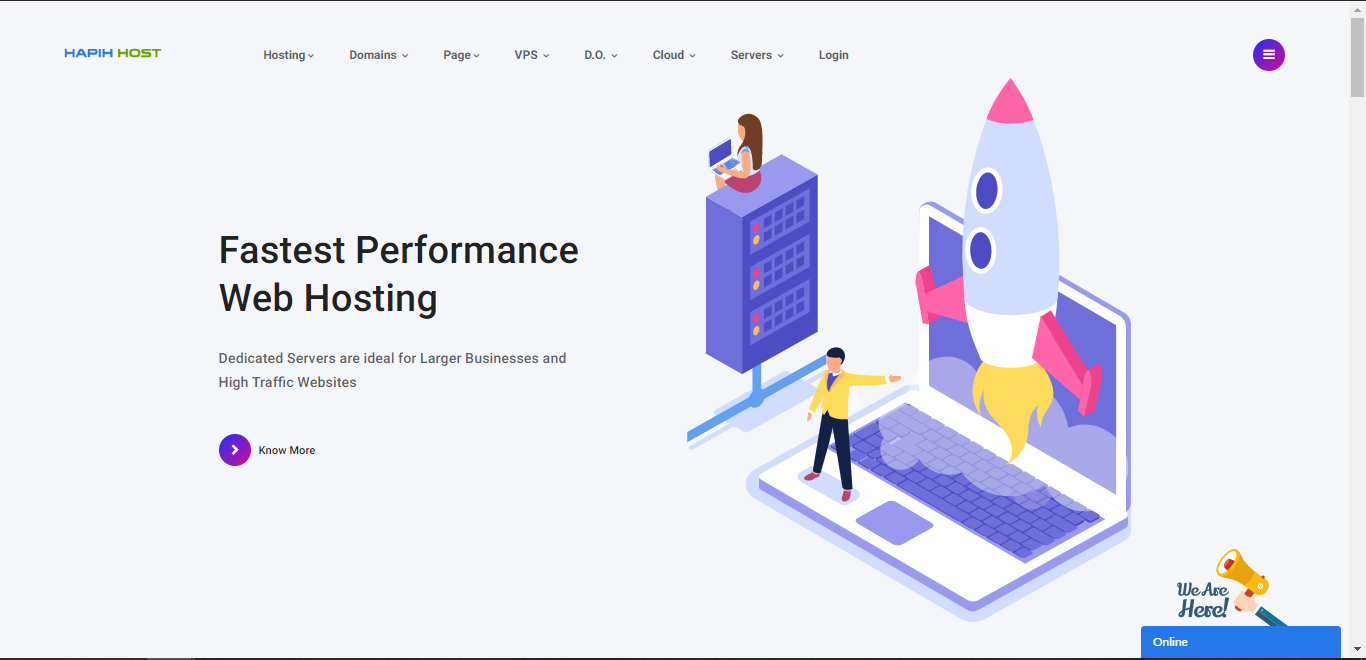 Step 3: Now you must have selected which hosting service you want to have. In this post, we are buying a shared hosting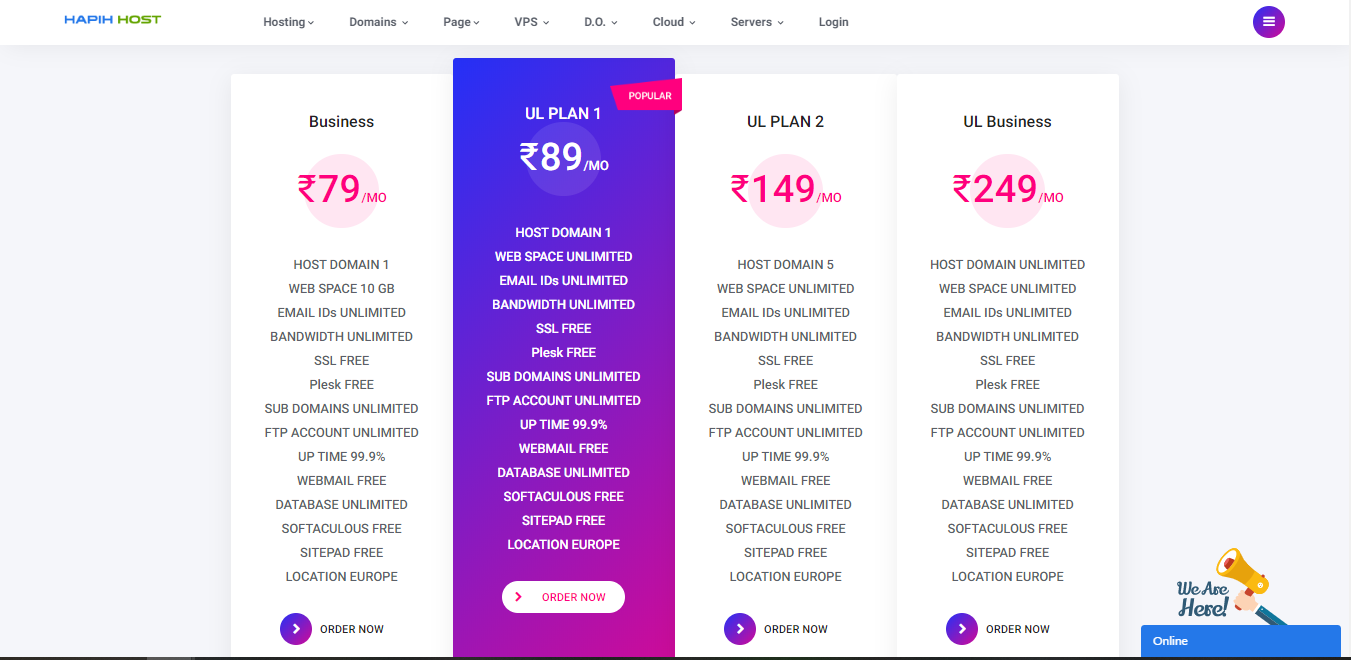 Step 4: now click on the "order now". you will be asked for domain: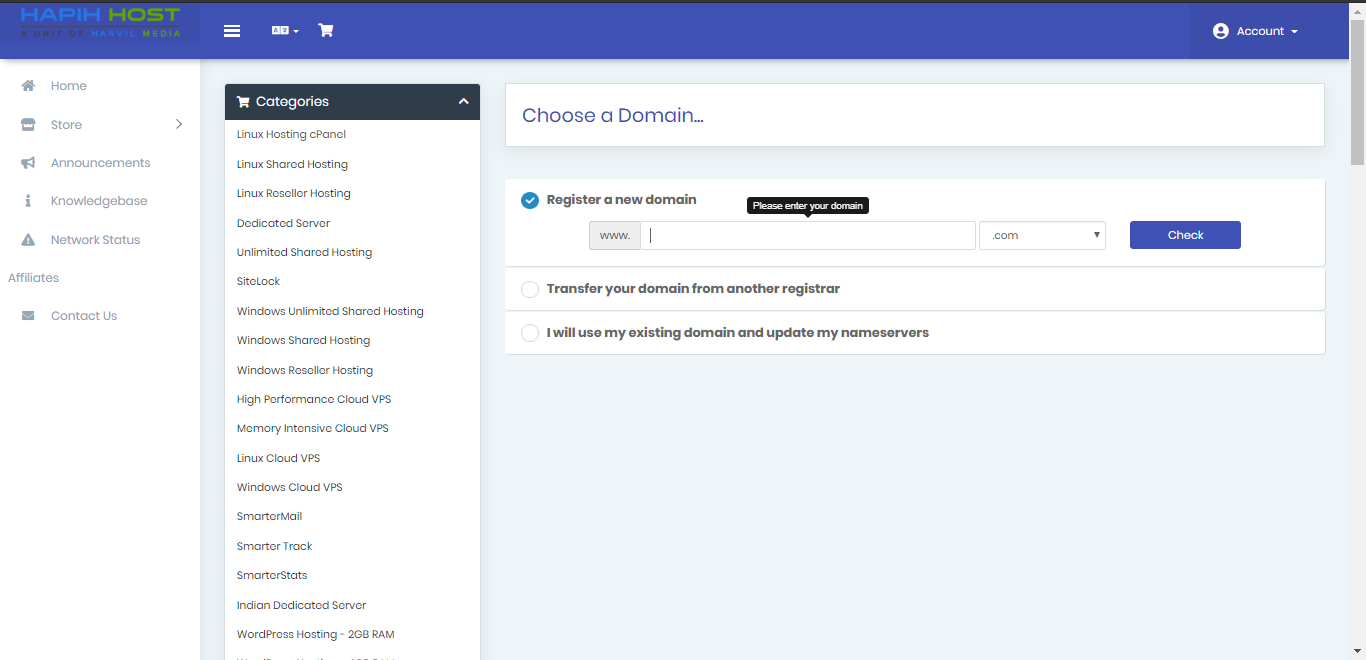 Enter the domain name for which you want to buy hosting. if you haven't purchased the domain yet you can enter the domain name in "Register a new domain" and can purchase the new one. if you have a domain then you have to enter that domain in "I will use my existing Domain and update my nameserver"
Step 5: Now you will see the hosting plan detail and amount now you have to select billing period for the hosting. then click "continue":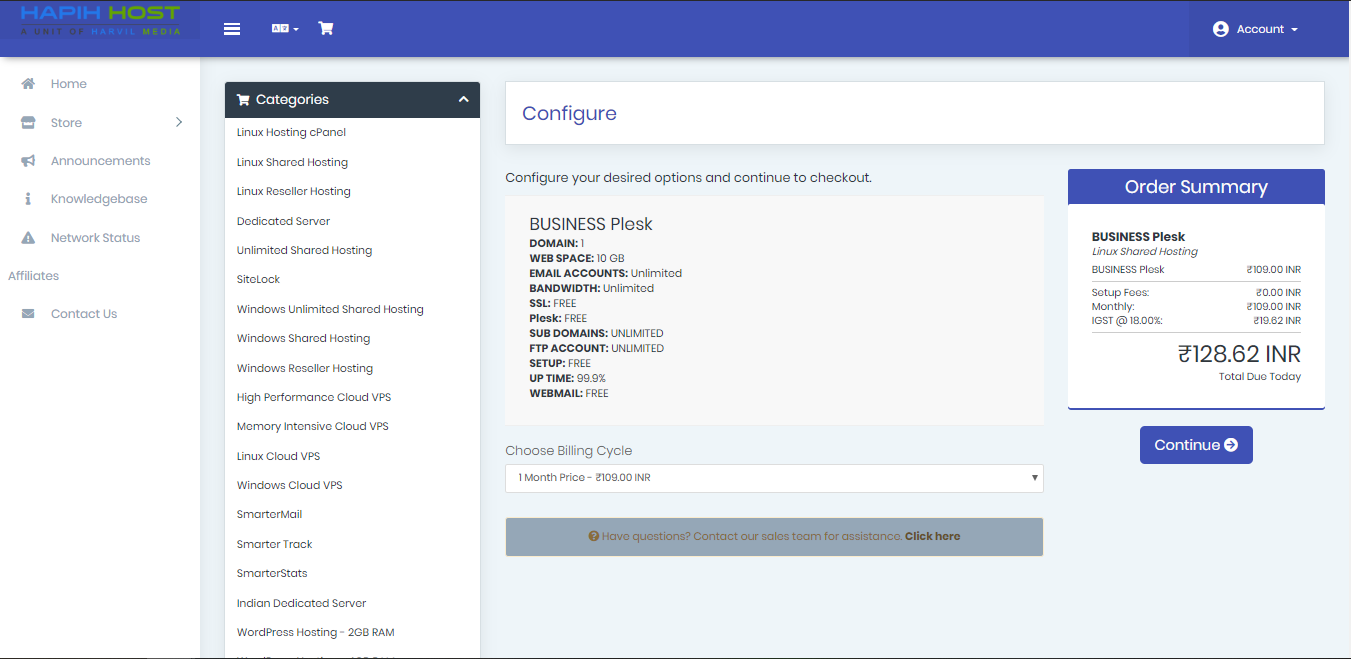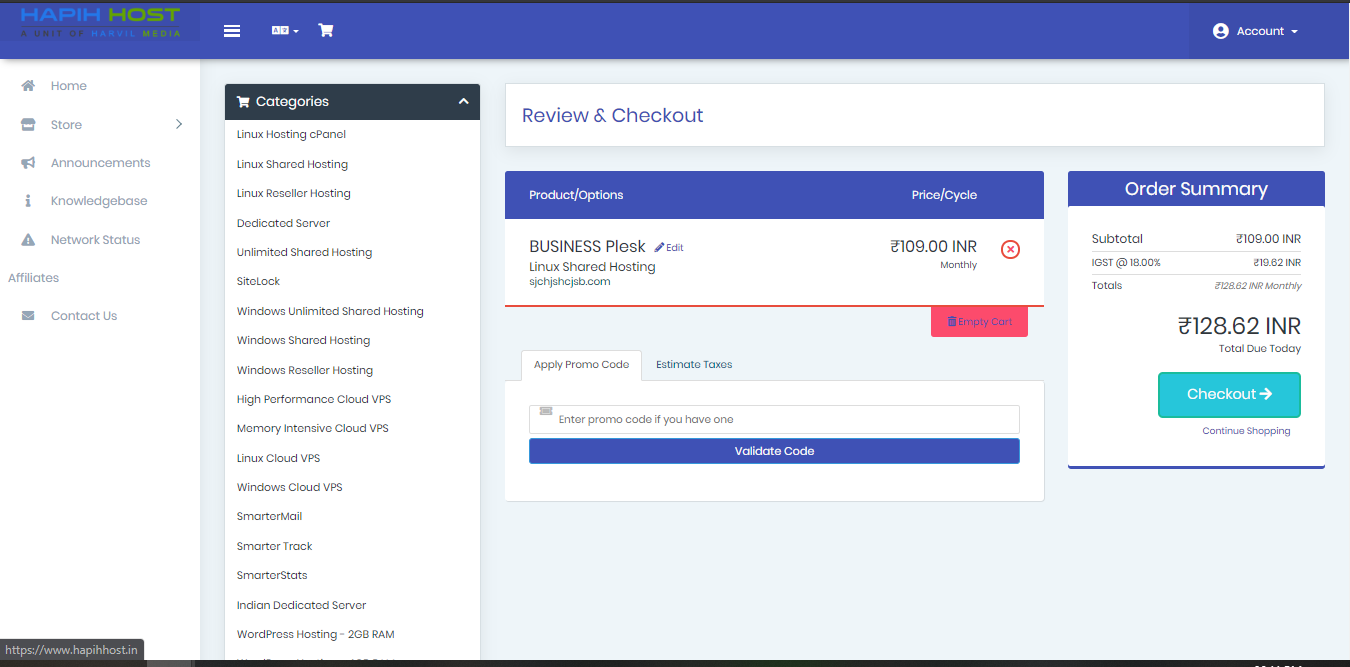 Step 6: after clicking checkout you will be redirected to the checkout page.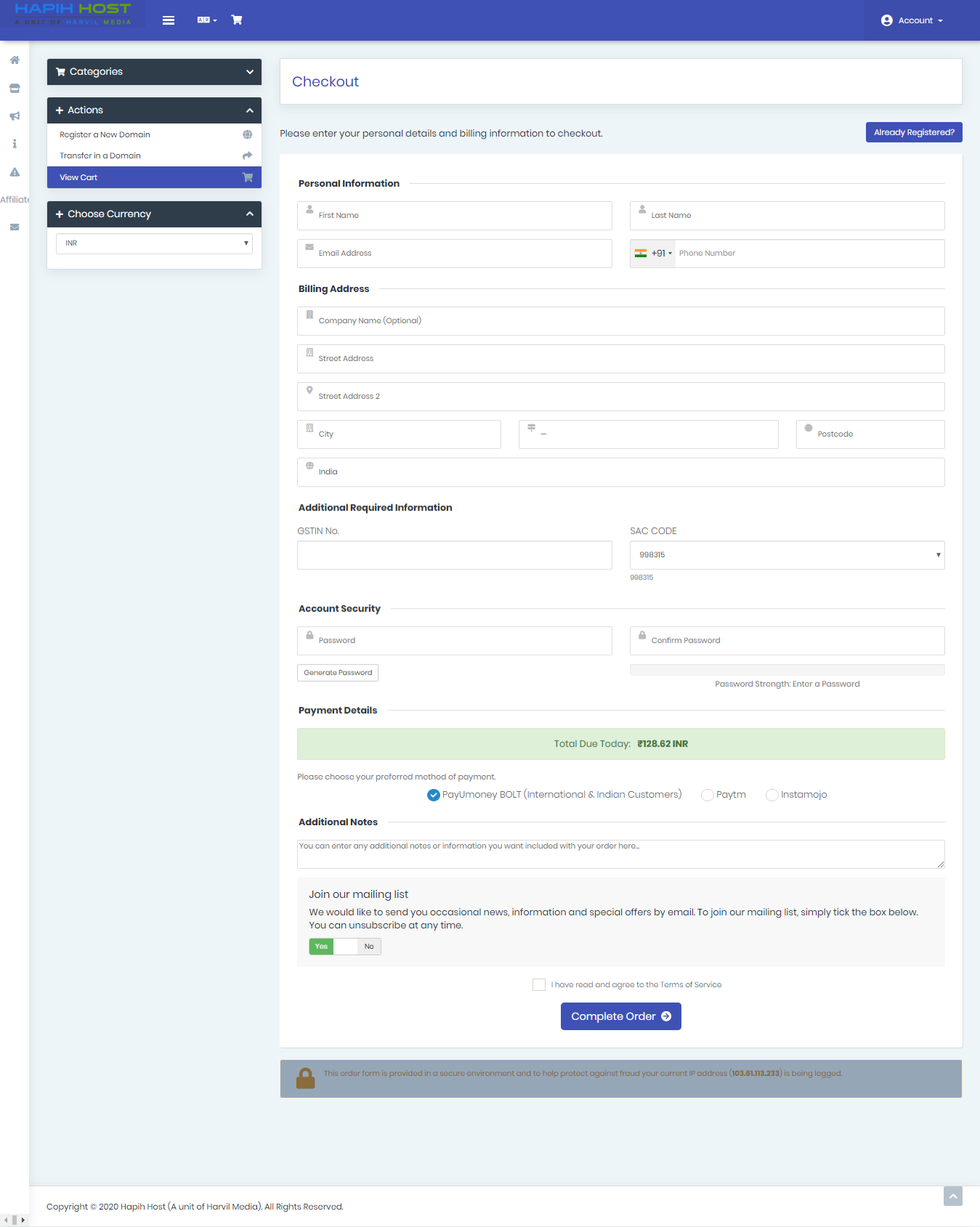 In this page you have to fill the details, then you have to select the payment gateway by which you will pay the amount. And don't forget to tick "I have read and agree to the Terms of Services".
Step 7: On clicking "complete order" you will be redirected to the payment gateway.
Step 8: After the payment confirmation. You will be activated instantly. And you will receive and Welcome mail with hosting login detail.

So in this way, you can purchase web from Hapih Host, and once you buy Hapih Host web hosting, it will give you Hapih Host cPanel login details on your registered mail id.